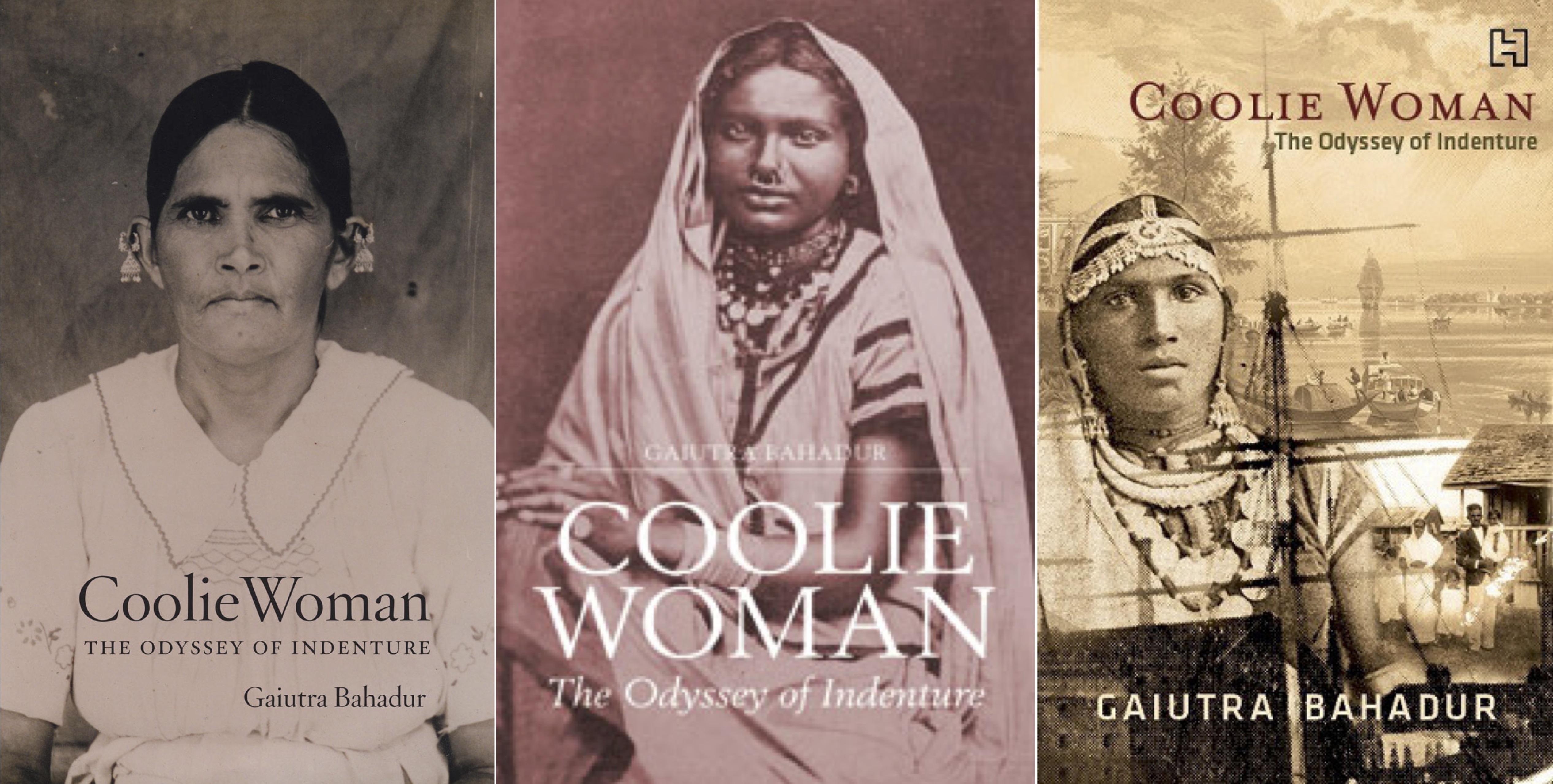 Cover art depicting Indian indentured immigrant women for the US, UK, and India editions of
Coolie Woman: The Odyssey of Indenture by Gaiutra Bahadur.
By Grace Aneiza Ali
Gaiutra Bahadur's "Coolie Woman: The Odyssey of Indenture" is pregnant with questions, profound and equally haunting. And fittingly so. The saga of what a quarter of a million 'coolie' women endured as they left India for the Caribbean under the British system of 20th century indentureship requires interrogation and accountability. To excavate the stories of these women, Bahadur bravely turns inward to her own family. She charts the journey of her great-grandmother Sujara who embarked on her own 'middle passage,' alone and three months pregnant, for some dream of a better life.
Read on...